Suhr and WildCat Guitars Present
Reb Beach
Clinic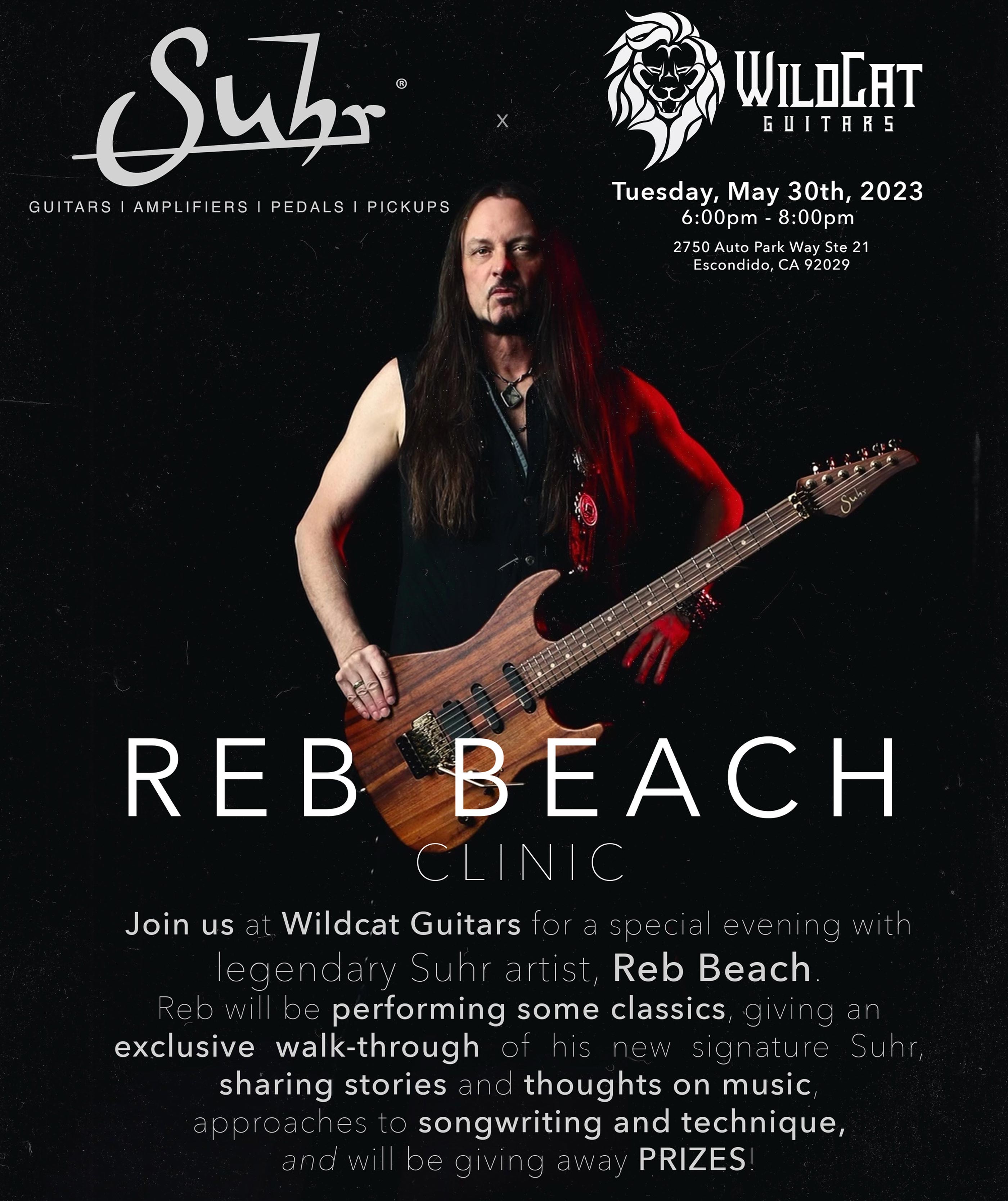 Reb Beach
Tuesday, May 30, 2023 at 6:00pm - 8:00pm
Join us at WildCat Guitars for a special evening with legendary Suhr artist, Reb Beach. Reb will be performing some classics, giving an exclusive walk-through of his new signature Suhr, sharing stories and thoughts on music, approaches to songwriting and technique, and will be giving away PRIZES!
Register for the Reb Beach clinic at WildCat Guitars.
Registration is Free! Please include the number in your party.
.(JavaScript must be enabled to view this email address)
WildCat Guitars
2750 Auto Park Way Ste 21, Escondido, CA 92029